The Amazing Spider-Man
Nintendo
One of the original Gameboy releases, this is a hard game to find.
Bugs Bunny Crazy Castle
SPIG
Bugs Bunny's girlfriend, Honey Bunny, has been kidnapped and taken to a creepy castle. Now, it is up to Bugs to explore the castle and save her. In each of the 80 areas, he must navigate ladders, platforms, and slides to collect the eight carrots that are scattered around. However, some of Bugs's past enemies including Yosemite Sam, Daffy Duck, Wile E. Coyote, and Sylvester the Cat are out to stop him. Luckily, there are a number of power-ups available that will help Bugs get rid of these pests. Once you get past a level, you won't have to repeat it thanks to the password save feature. Will Bugs make it through the castle? Find out in BUGS BUNNY CRAZY CASTLE.
The Castlevania Adventure
Konami
Cartridge Only
Disney's Mulan
Disney
Donkey Kong Land
SPIG
Cartridge in custom DS case with reprint of cover art. Cart is in good shape with full label, however it may have some signs of age such as small scratches or discoloration. All ClassicGameStore games are fully testes before being added to our inventory.
DuckTales
THQ (PC Games)
Scrooge McDuck is the richest duck in the world. Regardless, he is searching the world for a lost treasure. He will have to explore jungles, castles, and mines to find all of the fortune. In each location he visits, Scrooge will also have to face a number of creepy and dangerous enemies. After completing one of the five levels, McDuck will be whisked to the next location by a variety of vehicles including transporters, a helicopter, and a UFO. Help a rich duck get even richer in DUCK TALES.
Gargoyle's Quest
Capcom
Hook
Ocean
The Hunt for Red October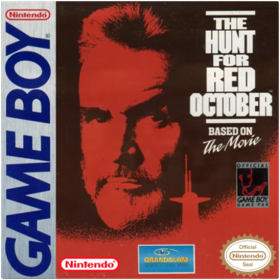 Kid Icarus: Of Myths and Monsters
Nintendo
Cartridge Only Mythical monsters are running rampant in Angel Land and Pit, the original Kid Icarus, must try to save the region once again. He must try to find three magical treasures hidden by Palutena. To accomplish this, Pit will have to fight new enemies and find old friends as he travels from the Underworld to the towers of the sky palace. Getting through this is made a little easier by collecting useful items like hammers and hearts. Help Pit save Angel Land in KID ICARUS OF MYTHS AND MONSTERS.
Kirby's Block Ball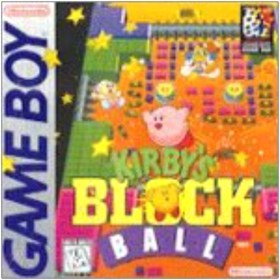 Nintendo
CART & DUST COVER ONLY. GOOD OVERALL CONDITION WITH SOME LIGHT WEAR OR LIGHT IMPERFECTIONS. PRICE IS FOR ONE COPY SHOWN IN ONE OF THE PICS. ACTUAL ITEM PICTURED IS THE ITEM YOU WILL RECEIVE
Kirby's Dream Land
Nintendo
Dream Land is in peril! An evil king has stolen the magic Twinkle Stars. If they're not recovered, the people of Dream Land will starve. Enter Kirby! He's a roly-poly hero, out to run, jump, float and swim in search of the treasured Twinkle Stars. He'll puff his way through castles, caves, dungeons and forests. In his path are many wicked and greedy enemies, but Kirby has a special way to defeat them! It's non-stop action all the way to the top of Mt. Dedede!
The Little Mermaid
SPIG
Motocross Maniacs
SPIG
If you've ever skidded out of control, pushed the throttle as far as it would go, or knocked down an opponent just to win a race, you're ready for MOTOCROSS MANIACS! A high-octane dirt bike extravaganza, the game asks you to choose your rider, rev it up, and fight your way to the front of a pack of unsavory foes. There are plenty of ramps to jump, obstacles to avoid, and stunts to pull off as you jet through each of the games eight unique courses in your quest for glory. Of course, fame won't come easy; your opponents are every bit as fired up as you are, and the game boasts high artificial intelligence. If you love dirt bikes but hate the miserable feeling getting stitches, MOTOCROSS MANIACS is your ticket to ride.
Pac-Man
SPIG
Pokémon: Blue Version
The Pokémon Company
In Pokémon Blue, your mission is to collect all 150 Pokémon. To collect all 150, you'll need to train each captured Pokémon. Once they evolve, each Pokémon gains power, which can be used to defeat and capture other Pokémon. Along the way, several skilled trainers will challenge you to Pokémon duels. To win the game, you must defeat them all.

Keep in mind that some Pokémon are rare and won't be found in your game. To get all 150, trade Pokémon with your friends using the Game Boy Link Cable, which allows the transfer of Pokémon between Game Paks.
Pokémon: Yellow Version - Special Pikachu Edition
The Pokémon Company
Nintendo Gameboy. Pokemon Special Pikachu EDITION.
Star Trek Next Generation
ABSOLUTE VIDEO GAMES
Star Trek Next Generation Videogame for Game Boy.
StarHawk
Accolade
Super Mario Land
SPIG
Rescuing princesses isn't an easy business, but there's always one plumber ready for the job! This time it's Princess Daisy who needs the help of our plucky hero in Super Mario Land for the Game Boy. Set out on an adventure through four worlds of one player side-scrolling action that will have you hopping and stomping your way through dangerous caves, an ancient pyramid, and more! Along the way you can collect mushrooms, flowers, and stars to power you up. Hop into one of Mario's new vehicles, the Marine Pop or the Sky Pop, and fire away at incoming enemies. You'll also have to battle four vicious bosses, including the Sphinx and a massive Easter Island statue, as you search for hidden secrets that hold tons of coins. Super Mario Land is compatible with all Game Boy systems.
Super Mario Land 2: 6 Golden Coins
Nintendo
Super Mario Land 2 6 Golden Coins
Teenage Mutant Ninja Turtles: Fall of the Footclan
Konami
The radical dudes on the half-shell are here on Game Boy in TEENAGE MUTANT NINJA TURTLES: Fall of the Foot Clan. This one-player action game follows the outrageous antics of the original party animals, as they set on a mission to save April from the evil Shredder and his Foot ninjas. Choose your favorite turtle from the group of four before you start each of the game's five humongous stages and battle through the sewers, the streets of the city, a construction area, a raging river, the Technodrome, and more. If you're losing energy, be on the lookout for some tasty life-restoring pizza to keep you going. Search the levels carefully for secret rooms, where you'll play one of three different mini-games to earn bonus points and regain life! TEENAGE MUTANT NINJA TURTLES: Fall of the Foot Clan is compatible with all Game Boy systems.
Tetris
Nintendo
Manufacturer Description Beams boxes zig-zags and L-shaped block drop down a narrow passage. Feel your pulse quicken as you spin shift and align the shapes for a perfect fit. It's challenging and demands a split second decision! Product Description Originally developed on a Russian DCC clone PDP Computer by a humble employee of the Moscow Academy of Sciences, Alexey Pajitnov's mega hit succeeds where other puzzle games have failed: by keeping it simple. Seven blocks, known as Tetraminoes, and one empty "well" quickly translate into hopeless addiction. There are few games that haunt you even after you stop playing — but 30 minutes with this puzzle masterpiece and you'll see Tetris pieces wherever you look. No matter what platform it's on, Tetris remains one of the purest and accessible videogames ever made, proving that some of the most addictive games are the simplest
Wario Land: Super Mario Land 3
SPIG
bonus game at the end of each level